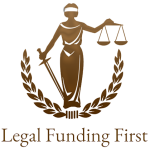 2nd round of stimulus check approved?
Has the 2nd Round of Stimulus Checks been Approved?
We'll get straight to the point it has not. The second round of stimulus checks has been in the works now though.
Here's what you should know
If the second round is approved:
Individuals would receive up to $1200 each as before
Households have a cap of $6000
Dependents cap has increased from $500 to $1,200
You would be able to claim children 17 and older as dependents towards the stimulus checks
How to keep track of the next stimulus check if it gets approved, use:
Here are some of the ways to get funding during the coronavirus pandemic
1. Apply for your Stimulus Check
If you make under $75k a year you may be eligible for a stimulus check. Use the IRS website Get My Payment to make sure they have your information to be able to receive your stimulus check through the mail or direct deposit. You may need your 2018 or 2019 tax return information available to be able to complete the form. If they already have your information you can use this website to check the status of your payment.
2. Apply for a SBA Business Loan
3. Apply for unemployment
If you were laid off from your job due to the coronavirus pandemic you should apply for unemployment. Your state may have requirements different from others so make sure you follow the guidelines of the state you were employed in. Learn more at the U.S. Department of Labor website and pick the state you wish to file in.
4. Apply for Legal Funding
Why wait for the 2nd Round Of stimulus checks to be approved, when you can get funding today! If you are involved in a personal injury or other legal case and are waiting for your case to settle you may be eligible to receive legal funding. This funding can help you live comfortably while you wait for your case to settle and ride out the coronavirus pandemic. Learn more and apply here.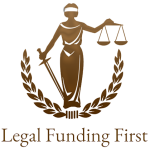 Pre-settlement Funding allows plaintiffs financial stability while awaiting a personal injury or other legal case. The process consists of contacting your attorney to obtain all documentation related to the case and have it reviewed for a potential funding. Please note all documentation is kept confidential during the entire process. Typical reviewing can take anywhere from 24-48 hours depending on the cooperation from the firm and you the client. Once approved a check or bank wire is sent the same day. You are not required to re-pay until your case settles in court.