Camp Lejeune Pre-settlement Funding
The Camp Lejeune water contamination lawsuit involves a long-standing issue with the water supply at Camp Lejeune, a U.S. Marine Corps base located in Jacksonville, North Carolina. From the 1950s through the 1980s, it was discovered that the drinking water at the base was contaminated with toxic chemicals such as trichloroethylene (TCE), perchloroethylene (PCE), benzene, and vinyl chloride. These chemicals were used in various activities on the base, including dry cleaning, degreasing, and metal plating.
The contaminated water at Camp Lejeune was linked to a variety of health problems for those who lived and worked on the base, including a higher incidence of cancer, birth defects, and other chronic diseases. The full extent of the damage caused by the contaminated water is still not fully known, but it is believed that thousands of people have been affected.
In 1999, the U.S. government began investigating the contamination at Camp Lejeune, and in 2012, the Janey Ensminger Act was passed, which provided healthcare to veterans and their families who had been affected by the water contamination. The act was named after Janey Ensminger, the daughter of a Marine who died of leukemia after being exposed to the contaminated water at Camp Lejeune.
Since then, a number of lawsuits have been filed against the U.S. government, as well as private companies that were involved in activities on the base that contributed to the contamination. In 2015, a settlement was reached in a lawsuit filed by more than 1,000 former residents of Camp Lejeune and their families, which resulted in a $2 billion compensation fund for those affected by the contamination.
Overall, the Camp Lejeune water contamination lawsuit represents a tragic example of the long-term health effects that can result from exposure to toxic chemicals, and highlights the importance of maintaining safe and clean water supplies for communities around the world
If you are pursuing legal action as a result of exposure to contaminated water at Camp Lejeune, legal funding can provide financial assistance during the litigation process. Read below for some information about how legal funding can help with your cover expenses while you wait for your Camp Lejeune lawsuit.
Applying for a cash advance while you wait for the Camp Lejeune case to settle is simple and your credit score is not a factor. Fill out the online form or give us a call.
We will contact your attorney on your behalf to request the documentation/materials related to you case. Everything is kept confidential.
Receive A Cash Advance for your Camp Lejeune Case
If approved, you'll be sent funds via a check or bank wire. Use the money to pay bills, and live comfortably before your case settles.
Legal Funding to Receive Cash for your Camp Lejeune case:
Is the lawsuit for your Camp Lejeune case taking too long? Litigation funding may be the answer for you. We can provide the funds to cover your needs to live confortably before your case settles.
Camp Lejeune legal funding allows plaintiffs financial stability while awaiting a personal injury or other legal case. The process consists of contacting your attorney to obtain all documentation related to the case and have it reviewed for a potential funding. Please note all documentation is kept confidential during the entire process. Typical reviewing can take anywhere from 24-48 hours depending on the cooperation from the firm and you the client. Once approved a check or bank wire is sent the same day. You are not required to re-pay until your case settles in court.
We will help you get the funding you need
We provide legal funding nationwide. Obtaining funds before your case settles alleviates many problems helping to pay for living expenses, bills, car repairs or medical payments while your case is in litigation.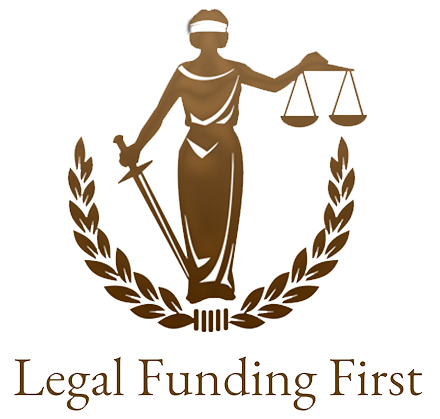 Legal Funding is Risk Free
Getting a cash advance for your Camp Lejeune case is 100% risk free, there is no repayment if you lose. This is not a loan but a non-recourse advance. Again, you are not liable to repay the money if you lose your case.