Porter Ranch Pre-settlement Funding
In 2016, a legal settlement was reached between Southern California Gas Company (SoCalGas), the state of California, several local agencies, and individual residents affected by the massive natural gas leak that occurred in the Porter Ranch neighborhood of Los Angeles in 2015. The gas leak, which released approximately 109,000 metric tons of methane and other gases into the atmosphere over a period of several months, caused health problems for many residents and is considered one of the largest environmental disasters in U.S. history. The settlement agreement, approved by a Los Angeles County Superior Court judge, required SoCalGas to pay $4 million in penalties to the state, fund a comprehensive health study, and reimburse the county and city of Los Angeles for their costs associated with responding to the disaster.
SoCalGas also established a claims process, allowing affected residents to file for damages such as medical expenses and property damage. The settlement was praised as a victory for environmental and public health advocates, but some critics argued that it did not do enough to address the environmental and health impacts of the leak.
If you're struggling with financial difficulties while waiting for your Porter Ranch natural gas leak case to be settled, pre-settlement funding can provide the financial assistance you need to cover expenses such as medical bills, rent, mortgage payments, and other living expenses. Our reputable pre-settlement funding company understands the challenges that plaintiffs face when pursuing legal action, which is why we offer fast and easy funding solutions to help you get the financial support you need when you need it the most. Our team of experienced funding professionals will evaluate your case and work with you to determine the amount of funding you qualify for. We offer flexible repayment options, and you only repay the advance if your case is successful. Don't let financial worries add to the burden of seeking justice for the harm caused by the Porter Ranch natural gas leak. Contact us today to learn more about our pre-settlement funding solutions and take the first step toward getting the financial support you need to move forward.
If you or your family has been impacted by the Porter Ranch case and need funds now, please fill out the form below. We are here to help and listen.
Applying for a cash advance while you wait for the Porter Ranch case to settle is simple and your credit score is not a factor. Fill out the online form or give us a call.
We will contact your attorney on your behalf to request the documentation/materials related to you case. Everything is kept confidential.
Receive A Cash Advance for your Porter Ranch Case
If approved, you'll be sent funds via a check or bank wire. Use the money to pay bills, and live comfortably before your case settles.
Legal Funding to Receive Cash for your Porter Ranch Case:
Is the lawsuit for your Porter Ranch case taking too long? Litigation funding may be the answer for you. We can provide the funds to cover your needs to live confortably before your case settles.
Porter Ranch legal funding allows plaintiffs financial stability while awaiting a personal injury or other legal case. The process consists of contacting your attorney to obtain all documentation related to the case and have it reviewed for a potential funding. Please note all documentation is kept confidential during the entire process. Typical reviewing can take anywhere from 24-48 hours depending on the cooperation from the firm and you the client. Once approved a check or bank wire can be sent the same day. You are not required to re-pay until your case settles in court.
We will help you get the funding you need
We provide legal funding nationwide. Obtaining funds before your case settles alleviates many problems helping to pay for living expenses, bills, car repairs or medical payments while your case is in litigation.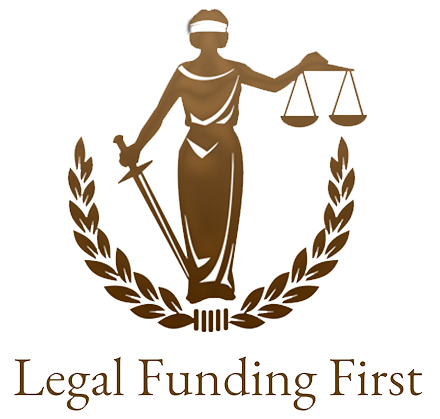 Legal Funding is Risk Free
Getting a cash advance for your Porter Ranch case is 100% risk free, there is no repayment if you lose. This is not a loan but a non-recourse advance. Again, you are not liable to repay the money if you lose your case.